iPAS's Powerful Applications

For Successful Project Management

iPAS offers a real-time dashboard that provides a visual representation of key metrics and data of your projects. The dashboard allows users to quickly review the number of pending letters, proposals, deadlines, and proposed works, providing an overall update on the pending work.
Your Real-Time Financial Command Center : The Dashboard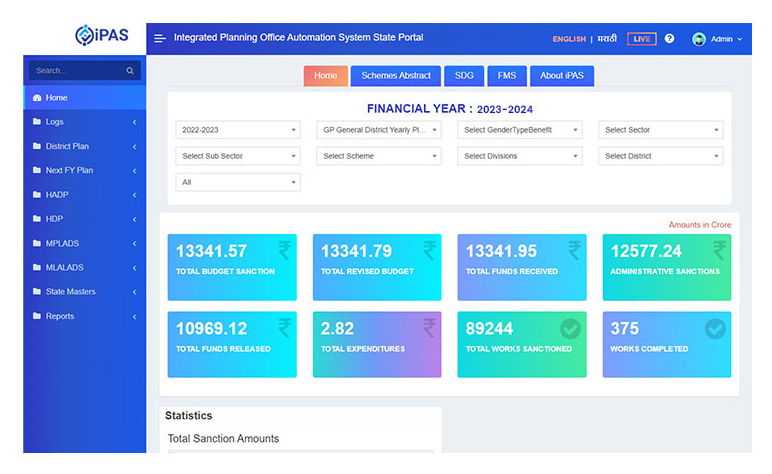 Empower users to monitor budget allocations, fund utilization, and scheme selection, providing real-time budget insights as per the chosen scheme.
Managing Tomorrow's Funds Today : The Annual Report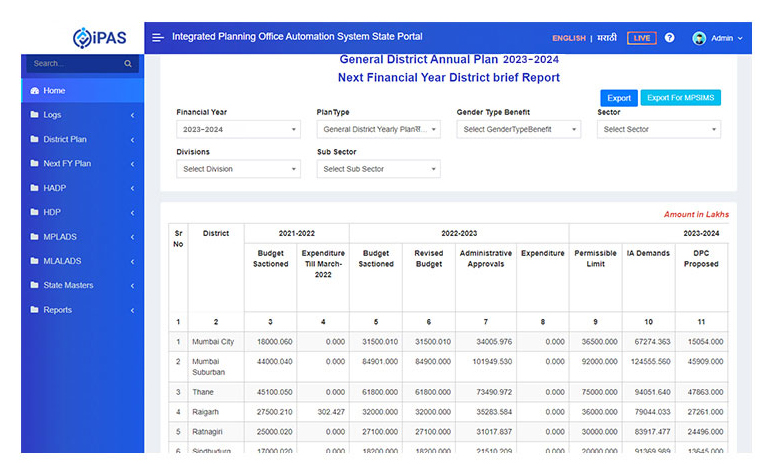 Present a comprehensive, district-wise financial outlook for the next fiscal year, enabling effective planning and allocation of funds across multiple schemes.
Your Path To Effortless Organizational Agility : The Master Director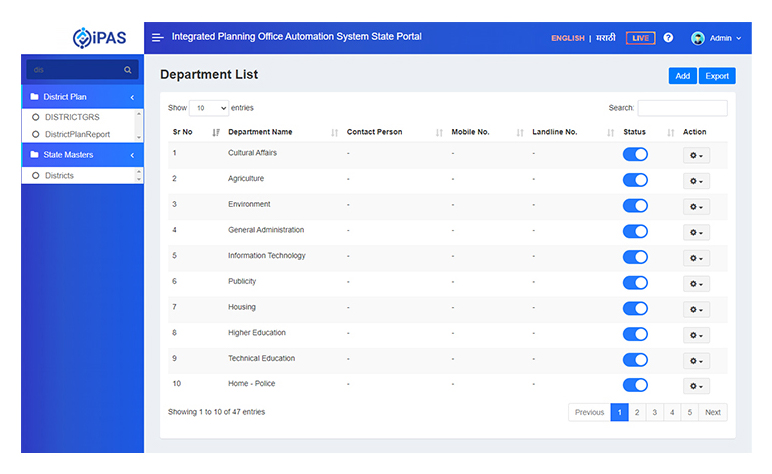 Ensure seamless integration of each department into the project management system by effortlessly adding new departments, processes, and functionalities tailored to their specific needs.
See Beyond, Plan Better, Achieve More : The Work Details List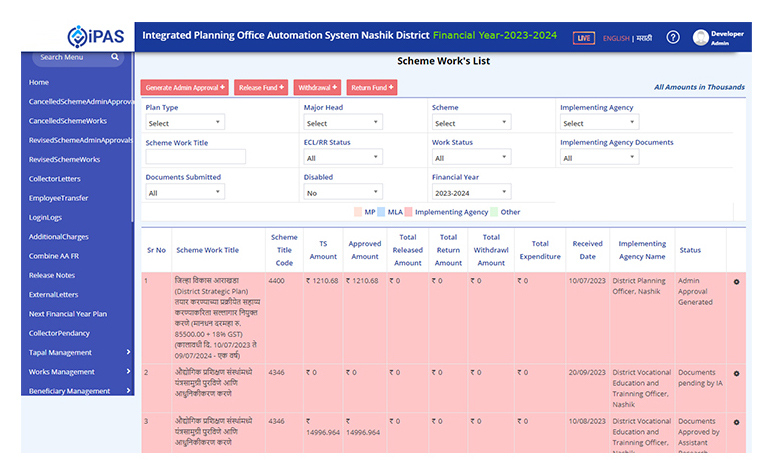 Enhance project transparency by enabling users to track proposed costs based on taluka and village specifications, facilitating informed decision-making and optimized resource allocation.
Manage Your Projects On The Go : The Mobile App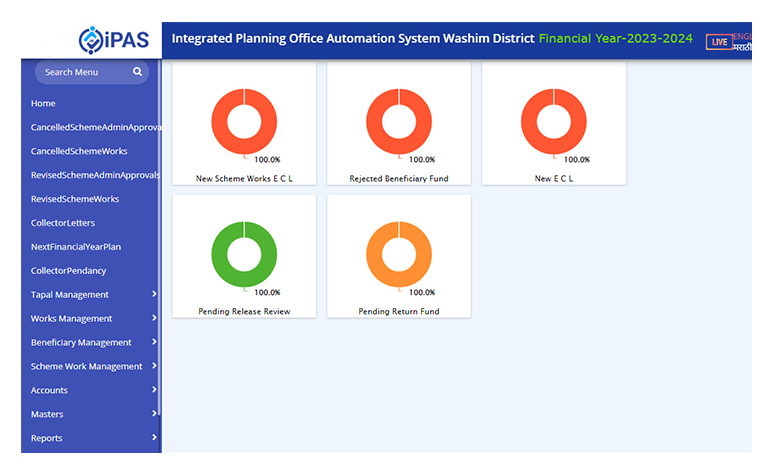 Experience unrivalled flexibility with our Project Management Solution's mobile feature. Track progress, assign tasks, and stay informed, all from the palm of your hand. Empower your team wherever you are and keep your projects on the path to success. Embrace mobility, embrace efficiency!